Sudah lama kita mendengar tentang penglibatan Anwar dengan Yahudi atau kumpulan yang lebih di kenali ILLUMINATI ( Freemason ). Lambang mereka dapat di baca dalam artikel yang pernah saya tulis dalam link blog ini Salah satu lambang mereka mata satu iaitu dajjal.
Freemason merupakan kumpulan lelaki ELITE underground yang menyebar seluruh dunia. Jika benar ANWAR IBRAHIM adalah ahli kumpulan ini tidak hairanlah mengapa dia gay atau bisexual DAN SUKA LUBANG KUNYIT....BACA PENDEDAHAN INI. MAAF BUKAN DARI UMNO TAPI DARI AMRIKA....kakakakakkaaa.
U Ulang I Saman.....U Sontot I, I Sontot U......macam pernah dengar aja.....
Freemasonry's Best Kept Secret:
Ritual Sodomy
August 19, 2012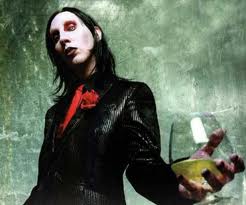 left.
By 1996, Satanist rocker Marylin Manson was literally selling sodomy to teens

.
Sodomy is a form of brainwashing
Freemasons have gotten away with being a closeted homosexual organization all along due to amnesia of half the victims, and psychological denial of their own homosexuality by the Bull Fruit perps like Jerry Sandusky.
by Billy Morgan

(henrymakow.com)
The best kept secret of the esoteric grades of Freemasonry is ritual sodomy. They believe it opens the "third eye" to Luciferian illumination. It attacks a pressure point of nerves at the base of the spine, causing temporary neurological paralysis and a shift of consciousness.

MK-ULTRA survivors have testified that sodomy causes identity "splits" in children up to age 5, so it was standard for programming multiples.

In order to produce a mind control slave, it must be done ideally between age two and four. The pressure point causes memory blackout, which is why victims don't experience flashbacks before a physiological change in the brain occurs between age 28 and 32.

When introduced at eleven or older it doesn't cause splits, but initiates the victim or 'neophyte' into the Sado-Masochistic "brotherhood".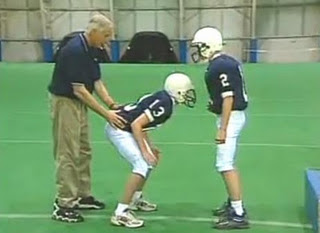 The initiation is metaphysical so it doesn't matter whether it is done formally as an initiation, or informally Jerry Sandusky style. The Illuminati are a class of people that have this "illumination" in common whether the perp was a Freemason or not.

Anyone that has experienced sodomy has been illuminated or initiated into the Luciferian initiation because "Lucifer" is real.

"No one will enter the New World Order unless he or she will make a pledge to worship Lucifer. No one will enter the New Age unless he will take a Luciferian Initiation." - David Spangler (Leading figure in the '70's and 80's New Age movement and United Nations affiliated NGO's: Findhorn Foundation, Lindisfarne Association.)

This is why sodomy laws have been overturned almost world wide since 1970.

By 1996, Satanist rocker Marylin Manson was literally selling sodomy to teens, and laughing all the way to the bank.
Kenapa...???
Nak Tahu...?
BACA BETUL BETUL PEMIMPIN DUNIA BAWAH NEW WOLD ORDER ADALAH GAY @ BISEX
Freemasonry's Homosexual Hidden Agenda (Encore)
January 10, 2010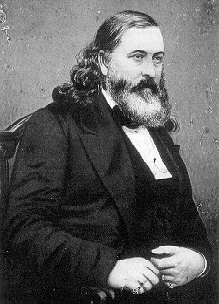 (Left, Albert Pike 1809-1891)
By "Heterosexuals for a Moral Environment"
(I didn't write this article but it inspired a "eureka" moment. Of course! This explains why so many politicians are gay, and why homosexuality and pederasty are being foisted on us. Why the UK elite is both Masonic and gay. Why phallic obelisks are everywhere. I edited a little. Emphasis mine. This was first posted last August. -HM)
The esoteric all-male group known as Freemasonry
(or Masonry) has been controversial for many years, and has been connected to homosexuality by a number of researchers. "Why?" you may ask.
Albert Pike was Sovereign Grand Commander of the (Masonic) Scottish Rite's Southern Jurisdiction from 1859-1891. He published a book called
Morals and Dogma of the Ancient and Accepted Scottish Rite of Freemasonry
in 1871, of which there were several subsequent editions. Citations from Pike's magnum opus will be featured here.
MASONS ARE BEING DUPED
Like other esoteric groups and some fraternities, the Masons have secret doctrines and initiations. The homosexual agenda is hidden from the membership.
Now, as Pike mysteriously put it, Freemasonry
"conceals its secrets from all except the Adepts and Sages, or the Elect, and uses false explanations and misinterpretations of its symbols to mislead those who deserve only to be misled; to conceal the Truth, which it calls Light, from them, and to draw them away from it. Truth is not for those who are unworthy or unable to receive it, or would pervert it."
Instead of Masons explicitly spelling out their secrets, they only obliquely impart them. Pike states: "What the Chiefs of the Order really believed and taught, is indicated to the Adepts by the hints contained in the high degrees of Free-masonry."
Pike again: "The symbols and ceremonies of Masonry have more than one meaning. They rather conceal than disclose the Truth. They hint it only." More: "We have hints, and not details," "hints of the true objects and purposes of the Mysteries." (The "Mysteries" are secret Masonic "Truths" and secret initiatory rituals.)
Pike speaks in enigmas because he can only hint at Masonic secrets. Masons take oaths not to reveal the group's secrets.
Upper-level Masons even keep secrets from lower-level Masons. According to Pike,
a lower-level Mason "is intentionally misled by false interpretations [of Masonic symbols]. It is not intended that he shall understand them [the symbols]; but it is intended that he shall imagine he understands them. Their true explication is reserved for the Adepts, the Princes of Masonry."

Lower-level Masons are just dupes being used by the upper-level ones, the so-called "Princes of Masonry."
HOMOSEXUALITY
Now, to direct our attention to the connection between Masonry and homosexuality: Are Masons using their power and influence to try to spread homosexual "values"? In the following enigmatic words, Pike seems to be saying that Mason [adepts] engage in homosexual oral sex.
He states that an initiate "commemorates in sacramental observance this mysterious passion; and while partaking of the raw flesh of the victim, seems to be invigorated by a fresh draught from the fountain of universal life....Hence the significance of the phallus."

As is his wont, Pike does not explain these words. For example, he does not spell out what he means by "this mysterious passion." But elsewhere in the book he twice notes that phallic worship is a part of their "Ancient Mysteries."
Not only does homosexual sex apparently play a role in Masonry, but homosexual orgies evidently do too.
Pike, speaking in general of a newly initiated member, says:
"he mingles with the crowd of Initiates, and, crowned with flowers, celebrates with them the holy orgies.
" Needless to say, Pike does not define "holy orgy." In at least two other locations in his book he mentions that orgies are associated with Masonic initiations. [Pike has
a reputation
for indulging in debaucheries as well as Satanic butchery. HM]